There are some cool new updates on the site! I'll give you some highlights here, but you've gotta explore on your own to get the full story!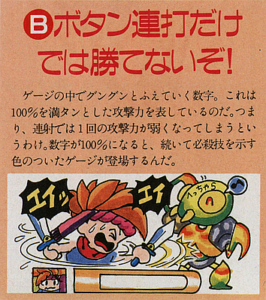 Lore: Dengeki – February of 1993 has four new pieces of content with some cute illustrations! You definitely already know the game tips they're giving you, but remember these were released months before the game!
Lore: Hippon Super! – February of 1993 again here, with more details about how Secret of Mana compared to the original Seiken Densetsu game, Final Fantasy Adventure. This is the kind of content I find really interesting!
Locations: Kakkara – Check out the small Dengeki article about the early history of the Moon Palace at the bottom!
Locations: Tasnica – Another little article from Dengeki at the bottom here, talking about the castle!
Locations: Lost Areas – Now we're talking! This page is what Secret of Mana: Redux is all about. Check out all the crazy screenshots of places that don't exist in the game anymore! A cannibal island that doesn't exist, enemies in weird places, some whip areas that remind me of Final Fantasy Adventure map, and even more await you on this page. You won't want to miss this page!
There is a whirlwind tour of the new stuff on the site, and if you haven't checked out the other pages, make sure you do! There is a veritable treasure trove of content here that you can't find anywhere else!