Hey, Mana friends! It's been a fun first month on the Redux site. If you haven't visited in awhile, here's what you might have missed:
Improving Our Image(s)
The biggest project since our launch has been adding new development screenshots to the Locations pages, and improving the ones we had. Myself and BahamutArk have been on this. We received a lot of old Japanese magazines, and there's more on the way. Some of these turned out to be the source of images that had only existed as low quality phone shots on the web. A few months ago, I borrowed a friend's scanner that made half decent images, but it died before I had the chance to use it again. So I fired up my aging HP Envy 4520 all-in-one that I hardly used as a scanner. It didn't do a bad job half the time:
Sadly, to get a decent scan, you had to set things for "1200 dpi." That's in quotes because there's no way it would be efficient enough to achieve that resolution. Instead, it used some automatic sharpening via the firmware. That made a lot of things look like this:
In isolation, they could be worse. But when scrolling down a page, you'd often get flicker effects with the moire patterns. Both my desktop and laptop have a 4K screen, but when testing the site on an old HD Macbook Pro, almost every image from the Envy could cause eyeburn. The sharpening side effects were even worse.
I was in wait and see mode until I was making more scans and…the Envy's scanner module began to perish after maybe a few hours of life. In six years. Q_Q
Time to splurge on a beast. I did a bit of research and arrived at this: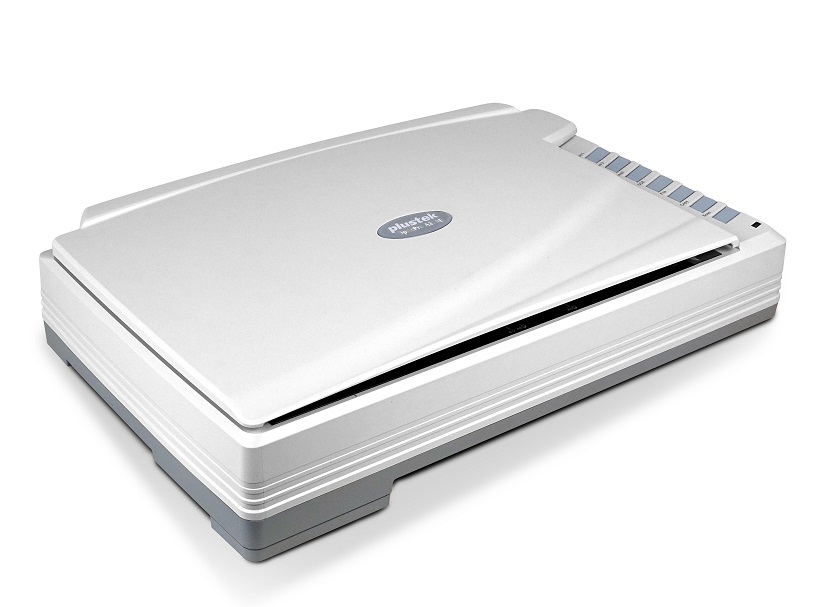 The new Plustek OpticPro A320E! Plustek makes a lot of nice stuff at reasonable price points. I already have a Plustek 35mm film scanner to digitize my analog work from way back when. I was concerned about the size of this boss monster of a scanner relative to my desk, and decided it would have to stack on top of what I already have. I measured. And then it arrived:
So naturally, I had to find another place for my printer, and give this monster pixel eater its own spot:
This one only goes up to 800dpi, though 600dpi usually gives you enough pixels to work with, considering the small size of the source.
Much better! The result is more natural and the fake sharpening is history. To be fair, the shot of Neko is from a better source than the previous scan. But the need for an eye wash as you figure out what you're looking at is greatly reduced.
However, no scanner will be able to improve the source. These are often rubbish images from print sources made decades ago. Blur, distortion, ghosting, chromatic aberration, tiny image size, low resolution, etc. are par for the course. The Japanese game manual literally fits in your hand; imagine how small the screen grabs are.
Some nice new discoveries:
Roko Zaper
Be sure to enjoy the new interview with our good friend Roko Zaper. Roko and myself have been acquainted for some time; it was a pleasure finding out more about his work.
Dengeki Art
Every now and then, you might come across art from Dengeki's Book of Mana supplements. I actually had a few on the site, but never knew where they came from until I got the books myself. You can find a lot of them on the Characters pages.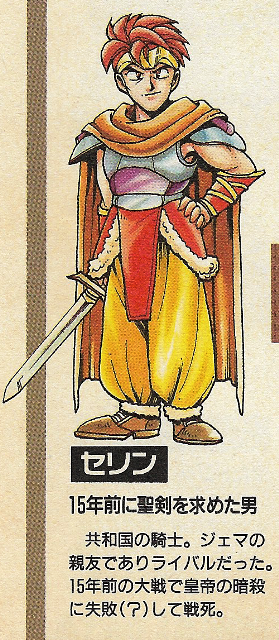 What's next?
Where to start…? There's the biggest haul of Japanese magazines coming yet. Every time we think we've hit the point of diminishing returns, there's something interesting in every one.
The section that will see the most expansion is Lore. Square's official descriptions of monsters, items, magic, etc. have never been translated, and we'll have all that here along with a lot of other goodies.
And there's super exciting news that I can't say too much about right now, except to watch this space every now and then. 😀
Until next time…