Secret of Mana Perler Magnets
A little known decorating tip says that SoM-themed perler magnets liven up any kitchen space. One fan I spoke to recently took this to heart and now his fridge is quite an attraction: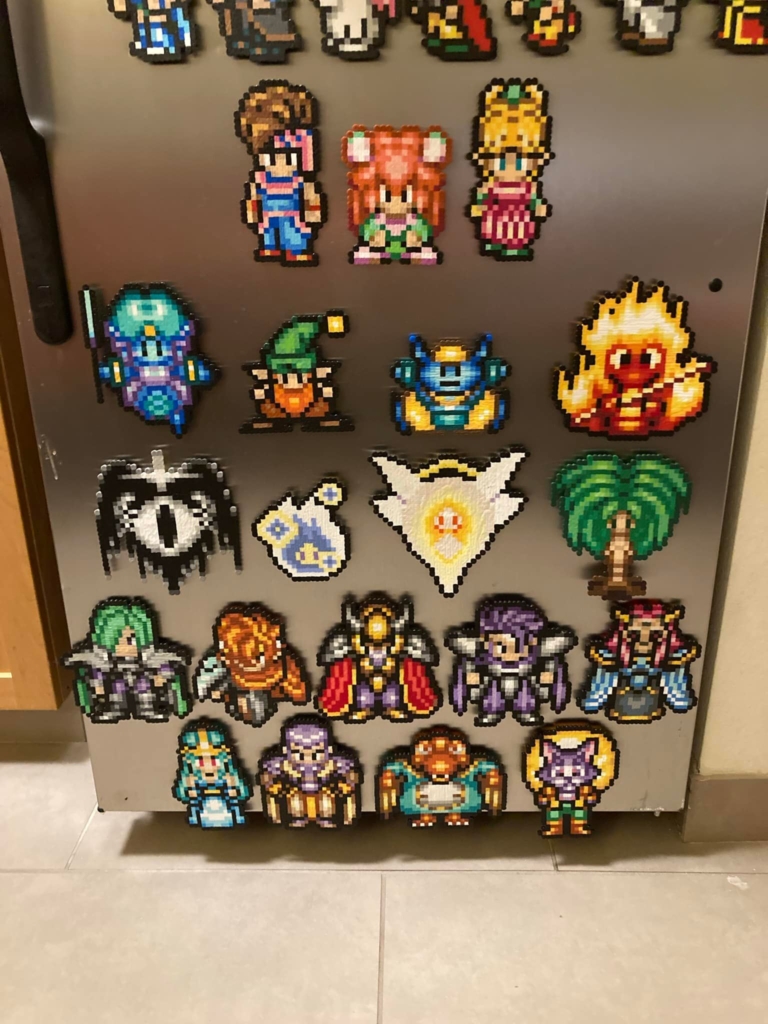 There's not a lot of Secret of Mana themed merch out there. Therefore, many fans have been forced to take drastic measures and create their own. Rumor has it that someone is building a perler Mana Sword so we may have that here soon as well.