Interview with Ross K. Foad #1

Interview with Ross K. Foad #1
February 28, 2021
This was originally published on the Secret of Mana: Redux blog on August 31, 2017.
I am a very spiritual person, and I would say that it was Secret of Mana that was responsible for really opening my heart to this way of thinking. Mana is life and life is Mana.

Ross K. Foad
Secret of Mana, like many games, has inspired decades of fanfiction, tributes, artwork, and now, an upcoming fan webseries called The Series of Mana. The one responsible for The Series of Mana is writer, director, and actor, Ross K. Foad. Mr. Foad has been in the industry now for almost a decade and has quite a presence on Youtube, acquiring almost 5,000 subscribers. He is clearly passionate about Secret of Mana, as we will soon see, and this project will allow the game's story to be introduced to another generation of fans, as well as give seasoned fans a new take on the game. With the 3D remake launching early next year, this is quite an exciting development in the SoM world. The series has begun filming with production well underway, but help is still needed in realizing the full project.
---
So we're here today with Ross K. Foad, Secret of Mana enthusiast extraordinaire, and from what I can tell, someone who's quite passionate about the arts. Tell us the basics—who you are, and how you came across Secret of Mana.
Hi, Tim. Thank you very much for allowing me this time and space on your blog!
I am from Kingston Upon Thames, Surrey, England.
I first came across Secret of Mana around 1996 when I bought my Super Nintendo secondhand out of a newspaper. It came bundled with a few games and one of them was Secret of Mana. I had never heard of the game before and knew nothing about it. At the time, I was only interested in playing Donkey Kong Country! But after popping the cart in the console, all thoughts of apes were quickly abandoned.
I fell in love so hard with this game and this feeling has not waned ever since. Everything about the game enthralled me. It was a lengthy quest (especially given many games could be beat in an hour back then), the gameplay was addictive, the soundtrack out of this world, the story drew me in, the characters were hugely memorable, and it had co-op multiplayer! To date, it is still my favourite game of all time, and I doubt that this will ever change. The emotional impact of the story cannot be forgotten either. I recently completed another play through a few weeks ago and the ending still has me in tears.
---
Wow, that's really amazing.
It has been a massive influence in so much of my life. I am a very spiritual person, and I would say that it was Secret of Mana that was responsible for really opening my heart to this way of thinking. Mana is life and life is Mana. It just resonates so much for me. In addition, it taught me concepts of love, loss, and friendship to a point where they actually meant something. That might sound overdramatic, but at age eight when I first played this, I had not witnessed or known anyone close to me who had died or really left my life at that point. Mana made me consider these things in more detail.
The music has always stayed with me too. I listen to it when writing, walking, and just needing to think about things. There is something quite magical about it that really takes me to another world.
Though my love for the game went beyond what was confided to the television screen. I was always the imaginative kid ­– the one who didn't play football, but engaged in imaginary make believe games. I would pretend to be Randi (the game's protagonist) as I explored forests looking for Rabites with my stick (sword) in hand.
---
It seems that if there's a good candidate to create a webseries for Secret of Mana, it's you. Now that we've discussed the game, let's talk a bit more about your background in the arts. How did you develop a passion for film?
Both of my parents are actors, so some of it is probably just in the blood! But I first started as a scriptwriter on a comic strip for a local newspaper when I was thirteen years old. I spent five years doing that before my artist friend and I went onto creating a double comedy act and getting into performing live comedy sketches. Then, Youtube came about and we started to convert some of the live sketches onto there! Slowly learning the craft of filmmaking that way. I went solo in early 2010 and everything else has really spun off from there!
---
Besides the Series of Mana, what else have you been involved with, and what else might we expect from in the future?
If we are talking about projects that I have personally overseen in a similar fashion, I am best known for the creation of No Place Like Holmes (2010-present) which was the first ever, and longest running, Sherlock Holmes web series. This really was my training ground for what helped get me where I am today. The evolution of that show from series one to series seven (which I am filming now) is like night and day. That is something that has opened many doors for me including getting a spin-off book publishing deal and audio book based upon the series, getting invited to give talks at Sherlock Holmes related events, and it even led me to being invited to a private cast/crew screening and party for the final series of Foyles War by the aforementioned Anthony Horowitz.
As far as projects I have worked on for others: Voicing characters in video games such as CDF: Starfighter (XBOX/PC), StarCitizen (PC), and Dark Matter Hudokai (Steam) is a massive highlight. Growing up playing video games, I never once envisioned that I would get the chance to do that. Ah, they are all special for their own reasons.
As for the future? Aside from the aforementioned NPLH series seven, SoM is going to keep me busy a long while!
Also, and this is a very long way off, but should the series be popular enough, I have contemplated it eventually leading to adaptations from Seiken Densetsu 3. The world of Mana is expansive, and there are many stories that I would like to tell.
---
Let's talk about some of your influences in film.
Oh, God! Hard question! Too many to list. I admire certain people in very different walks of life, but to name but a few:
Jeremy Brett — Greatest Sherlock Holmes actor of all time (closely followed by Basil Rathbone.) Outstanding mesmerising performance aside, he continued ploughing through filming the Granada series despite the death of his wife, his crippling depression, heart problems, and dealing with unkind comments about his appearance that was the result of medication he had to take for it.
Rik Mayall — The Young Ones, Drop Dead Fred, The Comic Strip Presents, Bottom…they all played a massive part in shaping my sense of humour. He also taught me that you should only write what makes you laugh, and forget what everyone else thinks. A sentiment I try to hold myself to.
Johnny Gioleli — Johnny is the lead singer of rock bands Hardline, Axel Rudi Pell, and Crush 40. The latter being one people might be familiar with for being the band that performs many of the best songs for The Sonic the Hedgehog games. He is just such a chill well-tempered person with such a phenomenal voice. He is about to come out with his first ever solo album. All the proceeds go to helping his critically disabled neighbour, Joe Barbour, who is paralyzed from the neck down from an accident. A man with a heart and voice of gold. Mike "The Miz" Mizanin — I am a huge WWE fan, but the wrestler I admire most on the current roster would be The Miz. A former reality star, he was dismissed upon arrival for his background, but kept ploughing at it to get where he is today. Anyone who defies critics and people telling them that they can't do it but then proves them wrong gets my respect. Plus, being an actor, I just dig his "A-lister" Hollywood persona.
---
As a musician, I can certainly admire how centered you are within the scope of your work and your influences. So is there a specific film style or method that's important in this project?
Just the same style I apply to all my projects that makes them enjoyable for my actors to work on. Have fun, don't stress about anything, and just get on and get it done. I am known for the efficiency I handle filming shoots in.
---
And I can't help but ask about special effects…
Of course! Magic spells and the like are an important part of Secret of Mana! So naturally there will be plenty of them. I am quite proud of how we made Neko come to life too with the prosthetic effects. I have amassed many tricks from my years of filmmaking, but without giving too much away, I will be looking to incorporate as much as I can.
---
That's going to be really fun to see. Okay, so let's talk about the fundamentals of the project. How exactly did it come about?
I actually thought of doing this series around five years ago, but then quickly dismissed it as not being achievable. I believed that it needed far more money and the logistics were impossible for someone like me to create, but as time went on, and I continued to gain more experience, it really became clear to me exactly how I can do it, and I really had no reason not to do it. After writing the series, the first person I approached was Kelsey Williams, who I have worked with for the past seven years on various web-series and films. Kelsey was the only person I could have ever imagined playing Popoie, and thankfully, she is a big fantasy fan, so she couldn't be more excited for it. Once she was on board I immediately started pre-production, and here we are! And, yes, I am well aware Popoie is meant to be a boy, but there is still some dispute over whether the rushed English translation was completely accurate. In addition, many would agree that the appearance is very feminine.
---
What are some of the challenges of the production?
Doing this on such a limited budget means that not every little thing is going to be possible from the game, so I have had to be conservative when doing the writing of the show. I only write it if I know exactly how I can film it. In addition, showcasing some of the more elaborate monsters requires a bit of thought over how to tackle it or have them represented. Likewise for the elementals. Creating some of them to look 100 percent like how they appear in the game would be tricky! So some have been a case of reimagining how they might look in a more human like form.
---
What is the structure of the production, and do you have a timeline for its execution?
There will be three series. The first series, which is currently being filmed, will consist of the first six episodes. Each episode is around 10-15 minutes long.
The second and third will be filmed in early and late 2018 respectively. As it stands, sixteen episodes have been written to take us from beginning to end. The series follows the basic story of the game and a lot of the original dialogue, but with some expanded/additional/reimagined scenarios.
Not every single scenario will be reproducible due to budget restraints, but should crowdfunds pick up, this may mean that I can change that! Regardless, there will be plenty of fan service winks and nods for those that know their Mana. For the hardcore Square-Enix fan, there are also some cameo appearances planned from other games.
Series one is planned to start in Late 2017/Early 2018.
---
Talk about how you're budgeting the project, and how donations will be used.
This is a very expensive series to make. Thankfully, I do own all my own equipment, but the costumes/props and accessories for all the characters/monsters are not cheap. Especially as some bits have to be custom made. So, most of the funding will go towards this. Any donation whatsoever would go a long way to allow this to be the best that we can make it and allow it to be much more expansive with more characters/pathways to be taken.
---
You have the last word. When all is said and done, what are Ross K. Foad's hopes for the Series of Mana?
I want to make this amazing world a reality. To bring the characters to life beyond a screen and to go on that adventure I wanted to as a child, but this time I am not going at it alone. I will be bringing you (the viewers!) and a whole host of friends along for the ride!
I know that this game touched so many people's lives like it did mine, and I want to express my love for this game in the only way I can. Many people have created brilliant Secret of Mana fan artwork or produced amazing covers from the soundtrack (check out The Spectrum of Mana Album) but I am neither a great artist nor a musician. However, I am an actor/writer/director with 10 years of creating successful web series. To me this is the most logical and natural way to express my love of it. We also have to remember that The Secret of Mana is only around sixty percent of the game that it was meant to be. There was so much cut due to cart size restrictions, and even the dialogue that is there is redacted. This medium allows a little more character development to occur, and a few different paths to be taken. I know that I am not the only one who wonders what else could have happened in this game.
---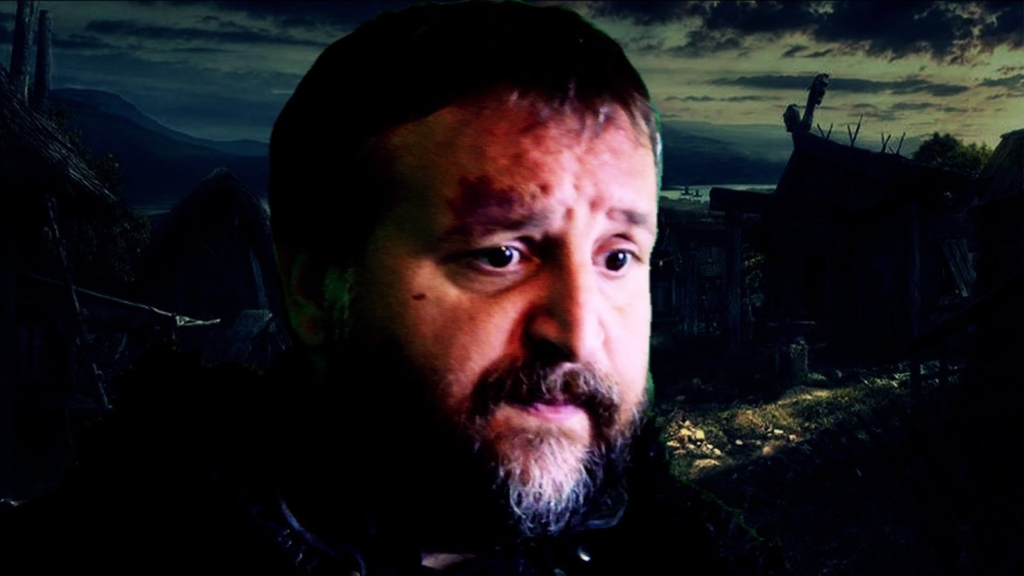 This post features not-for-profit representations of the subject's "fan art", which appears to follow the stakeholders' suggested guidelines for such works referenced on Secret of Mana: Redux's Terms & Disclaimer page. All copyrighted and trademarked material appearing in this article belong to their respective owners.